Wireless Internet Network Support
If your wireless internet has come to a sudden halt or if you are still staring at the instruction manual trying to figure out how to configure it, then you should consult an expert to have your problems solved as quickly and conveniently as possible. Cue Home Computer Repairs; a well-established and industry-leading onsite repair company that can come to your aid for all wireless internet network support.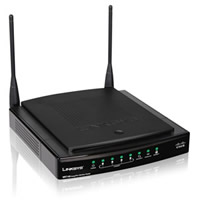 We've all been in the situation where our internet is not functioning as quickly as it should or the connection has become broken. For comprehensive services regardless if the issue is basic or more complex, Home Computer Repairs will have the solution to your problems. In the case of any kind of wireless internet network problem, just get in touch with Home Computer Repairs and an expert technician will soon be at your doorstep to provide assistance. They are a team you can rely on for professional guidance and skilled advice no matter the issue at hand.
If you are looking for specialist wireless internet network support services, then you have certainly come to the right place. Home Computer Repairs are able to offer an all-inclusive service whereby any type of problem can be solved with precision and skill. The technician will also happily offer guidance on what to do if you ever face a similar problem in the future.
If you are located in the Beckenham or Kent areas then one of the skilled team members at Home Computer Repairs will visit your home at your convenience and sort out the problem. They always aim to be arrive on the same day of your call and will solve any issues in the timeliest manner possible.
The team at Home Computer Repairs understand the stress and inconvenience that wireless internet network problems can bring about and so always strive to offer a high level of customer care to all. This includes:
Friendly advice
Approachable attitudes to all problems
Accommodating services for customers
Convenient solutions to wireless internet network issues
Accurate quotes
Affordable costs for all manner of services
Swift, efficient call-outs and turnaround times
If this is not enough to convince you that Home Computer Repairs are the ideal company for any of your wireless internet network support needs then nothing will! To find out for yourself, do not hesitate to get in touch with them today.
For more information about the wireless internet network support services for Beckenham and Kent customers, please telephone 020 8658 4366 or send an e-mail to support@homecomputerrepairs.co.uk. Home Computer Repairs is always available to assist you in a trouble-free, cost-effective and convenient manner.