Virus and Spyware Removal
If you are located in or around the Beckenham and Kent areas and are looking for specialist virus and spyware removal for your desktop PC, laptop or Apple Mac, then you have certainly come to the ideal place! Home Computer Repairs is one of the foremost providers of comprehensive onsite virus and spyware removal solutions for residential customers. They have built a solid reputation and high success rate in this type of service in particular.
Home Computer Repairs offer comprehensive Beckenham virus removal, malware, adware and spyware removal for all kinds of problems, regardless of the extent of the damage. If you are suffering from a simple virus caught off the internet, or a more complex spyware issue that is causing your machine to function incorrectly or become redundant, then you do not need to panic. Whether the problem is basic or more complicated, Home Computer Repairs will have the solution for you. They are apt in providing all-inclusive virus and spyware removal for the leading makes and models including: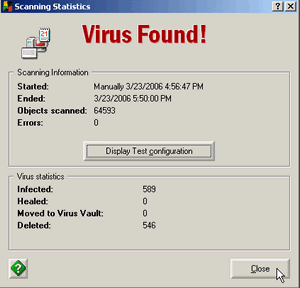 HP
Toshiba
Dell
Sony
Acer
Apple Asus
Lenovo
Packard Bell
Fujitsu Siemens
Gateway
NEC
Alienware
Advent
Panasonic
Patriot
Ei System
Compaq Presario
eMachines
Beckenham Desktop Computer and Laptop Virus, Spyware and Malware Removal
Why wait days or weeks to have any viruses and spyware removed from your desktop PC, laptop or Apple Mac? All you need to do is contact Home Computer Repairs as soon as you can for swift and efficient removal services. Rather than fussing about with taking your faulty machine into a repair centre, or dealing with delivery hassles, when you contact Home Computer Repairs they will do their best to have one of the expert technicians at your doorstep on the day of your call or at your earliest convenience. If the removal cannot be completed onsite, the technician will take your machine to the Home Computer Repairs centre to be fully diagnosed and repaired. As soon as the process is complete your computer will be delivered back to your home. This will take no longer than 24 to 48 hours.
Virus and spyware issues can be stressful and frustrating to say the least. And for those that are not particularly tech savvy, it can be a confusing experience to have to deal with. Let Home Computer Repairs take the hassle and stress out of all virus and spyware removals with their expert services that are complemented with friendly customer service. With accurate quotes, timely services and approachable guidance and advice, the level of customer care provided is unbeatable in the industry.
If you think you may be in need of a Beckenham virus or spyware removal service then please give Home Computer Repairs a call on 020 8658 4366 or email us at support@homecomputerrepairs.co.uk. Trust your cherished desktop PC, laptop or Apple Mac to the safe hands of experts who know what they are doing!