Onsite Computer Repair
Home Computer Repairs is the perfect choice for affordable and dependable onsite computer repair, laptop repair and Apple Mac support. If you are based in Beckenham or Kent and are unable to take your faulty computing devices to a computer repair centre, then you will certainly benefit from the home computer repair, installation and upgrade services available at Home Computer Repairs.
Home Computer Repairs offer expert onsite computer repair, laptop and Apple Mac support to all kinds of residential customers throughout Beckenham and Kent. Whether you are a family looking to upgrade the memory of your home computer or a professional that works from home and needs an Apple Mac repair that is convenient, Home Computer Repairs will certainly have the solution for you. They are able to support and maintain all makes and models of desktop PC, laptop and notebook brands and Apple Mac products.
Same Day Beckenham Onsite Computer Repairs and Upgrade
It doesn't matter if you have lost valuable data or are suffering from a motherboard issue, Home Computer Repairs have the ability to solve all problems. Some of the comprehensive onsite services include: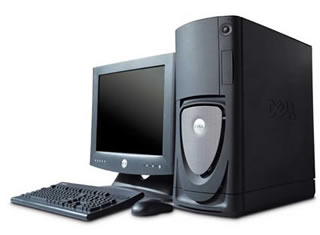 Installing new software and hardware
Hard drive data recovery
Memory upgrades
Installation of a wireless network
Configuring broadband connections
Virus or spyware removal
… and much more!
If you are in need of expert advice and help for your computer, laptop or Apple Mac, then look no further than Home Computer Repairs. Rather than fussing about with visiting repair centres or organising for delivery of your faulty machine, you can rely on the team to diagnose, troubleshoot and repair your problems from the comfort of your own home. As a part of the reliable service, one of the technicians will come to your home and do their best to undergo the repair or maintenance on a same-day basis. If the repair is unable to be carried out then and there, your computer will be taken to the repair centre for a comprehensive service. The fixed desktop PC, laptop or Apple Mac will be returned to your doorstep in no longer than 24 to 48 hours.
The technicians at Home Computer Repairs understand the stress and hassle of computer repairs and so always aim to provide a service that is not only professional and convenient but also friendly with a high level of customer care. No matter the problem or extent of the damage, they offer accurate quotes, met deadlines and clear explanations of the process.
To know more about our same day onsite computer repair, laptop and Apple Mac support services for Beckenham and Kent customers, please do not hesitate to telephone 020 8658 4366 or email at support@homecomputerrepairs.co.uk. One of the welcoming technicians will be at your doorstep as soon as they can.