Home Network Installation
Are you having trouble undergoing your home network installation? Are the instruction manuals barely legible and causing you unnecessary stress? We've all been in that situation before; when technology seems to be the better of us! But there is no need to panic, simply get in touch with Home Computer Repairs and a technician will soon be at your doorstep to help you out. They are a team you can rely on for professional advice and expert assistance regardless of the issue at hand.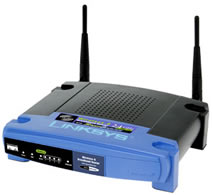 If you are looking for specialist home network design, setup and installation services, then you have certainly come to the right place. Home Computer Repairs are able to provide a comprehensive service whereby any type of home network can be installed with precision and skill. Depending on your personal preferences, they are able to setup your home network according to your everyday requirements. The technician will also offer handy guidance on what to do if you ever face a problem in the future.
If you are located in the Beckenham or Kent areas then one of the skilled technicians at Home Computer Repairs will be more than happy to visit your home at your convenience and sort out the problem. They always aim to be there on the same day of your call and will solve any issues in a timely manner.
Beckenham Home Computer and Network Design, Setup And Installation
The team at Home Computer Repairs appreciate the hassle and inconvenience that home network installation can bring about and so always aim to provide a high level of customer care to all. This includes:
Friendly and welcoming advice
Approachable and accessible attitudes to all installations and problems
Accommodating services for all customers
Convenient solutions to home network design, setup and installation
Accurate quotes
Cost-effective price tags for all manner of services
Speedy, efficient callouts and turnaround times
If this isn't enough to convince you that Home Computer Repairs are the perfect company for all your home network installation needs then nothing will! To see for yourself, do not hesitate to contact them today. You will not be sorry, since they are a team that you can rely on.
For more information about the home network installation services for Beckenham and Kent customers, please telephone 020 8658 4366 or send an e-mail to support@homecomputerrepairs.co.uk. You don't have to feel embarrassed or stressed about any problems you are having, because Home Computer Repairs is always available to help you in the most straight-forward, affordable and convenient manner possible.